File Manager
Forget your FTP details. Thanks to its File Manager, Arastta allows you to manage every file/folder about your store withing one-click away.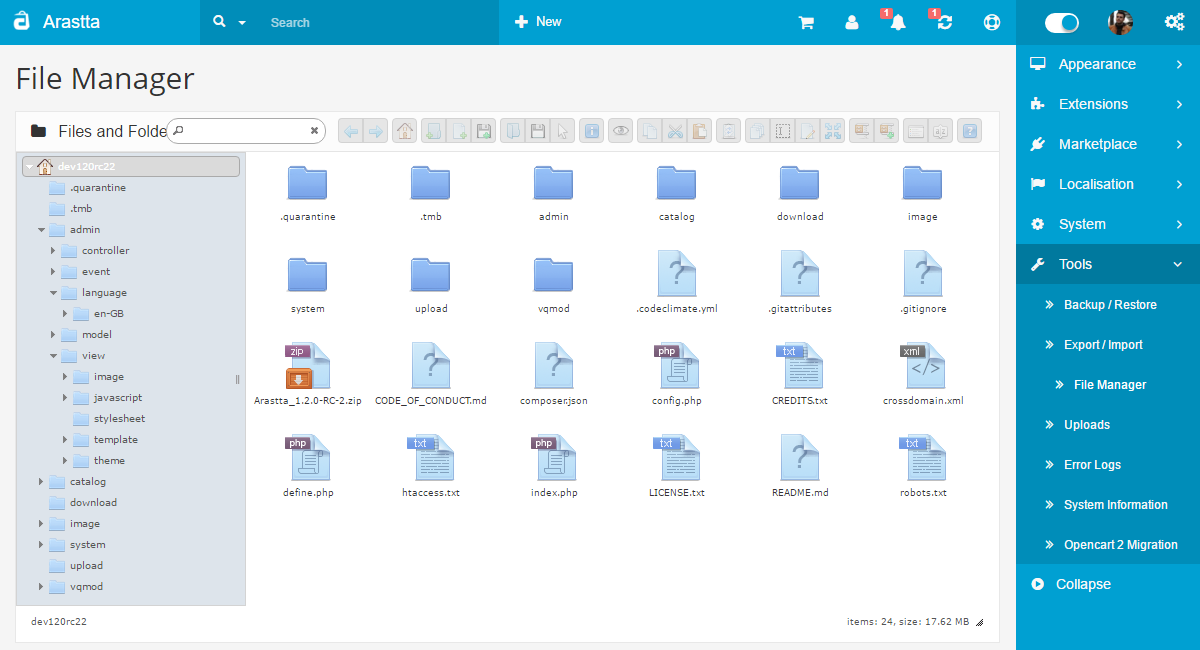 Features
All operations with files and folders on a remote server (copy, move, upload, create folder/file, rename, etc.)
High performance server backend and light client UI
Multi-root support
Local file system, MySQL, FTP volume storage drivers
Background file upload with Drag & Drop HTML5 support
List and Icons view
Keyboard shortcuts
Standard methods of file/group selection using mouse or keyboard
Move/Copy files with Drag & Drop
Archives create/extract (zip, rar, 7z, tar, gzip, bzip2)
Rich context menu and toolbar
Quicklook, preview for common file types
Edit text files and images
"Places" for your favorites
Calculate directory sizes
Thumbnails for image files
Easy to integrate with web editors (elRTE, CKEditor, TinyMCE)
Flexible configuration of access rights, upload file types, user interface and other
Extensibility
Simple client-server API based on JSON
Found errors? Think you can improve this documentation? Please
edit this page
.