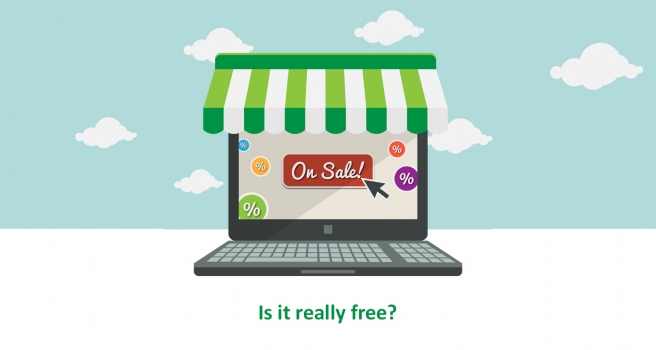 Free and Open Source software is becoming a "standard" in the last years. Giants like Google, Facebook and even Microsoft started to embracing the Open Source for some of their services and products.
We, as developers, know that it's possible to provide a product for free and open source and make a good income from it. But we have to think twice about the "free" definition before diving into while it's very easy to find lots of products which are declared as "free" and "open source".
Since this is an article posted on Arastta blog, let's focus on eCommerce and Shopping Cart softwares which declare themselves as "free". We know that selling a product or service (displaying the products, adding to the cart, checkout) is the minimum and main part of the process but a shopping cart software must provide more than that to please it's users, both admins and customers.
The core is free but...
It's easy to find tons of free shopping cart softwares just after googling for it. You can easily install them or setup on the cloud in seconds and start using it. After a while you will realize that most of these softwares are provided for free but their core functionalities are very limited or they have some other pitfalls. You have to purchase extensions, for example even if you want to implement some basic SEO (search engine optimization) configurations. The worst, you may have to pay forever and monthly for that extension if your store is on a SaaS-Cloud based service.
Or let's say you need to harden your software against hackers and their various attacks. So, does that "free" software provides you enough configurations to implement hardening features? I can say that generally the answer is no!. You again have to pay for an additional security extension or service to make your free software more secure.
Performance and speed
Sometimes, instead of a less-featured one, you may have a free shopping cart software which is full of great and bloated features. What about the speed and performance? If we are talking about eCommerce then the speed and the performance is one of the key points for the success. You cannot sacrifice the speed and the performance in favor of the features you will never use.
What about Arastta?
It's an honour for us to say that Arastta provides great and useful features without sacrificing the performance and the speed. You don't have to pay extra (neither once, nor monthly) for the main features that a standard shopping cart must have.